Product Information
Product Name
Sales Area Management Tool (SAMT)
Description
Sales Area Management Tools (SAMT) is a web application for defining sales, catchment and franchise territories, or delivery zones, and managing changes over time. 

Those territories are defined by combining generic administrative areas, like postcodes or suburbs, into user specified geographic units. 

SAMT offers fast and efficient way to manage large number sales areas, and/or areas with frequently changing extents. 


Functionality of this app enables:
. creation of areas by clicking/ drawing on the map to select polygons;
. creation of areas by typing in or pasting lists of polygon ID's (e.g. postcode numbers); 
. conflict resolution to ensure polygons are allocated to only a single user defined group.
. saving information for use with other mapdeck.com apps;
. exporting information for use with external software. 
Screenshot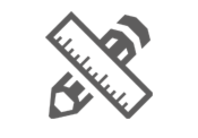 Key Properties
Tags
sales territory, franchise areas, chatchments
Update Frequency
irregular
Access Constraint
Paid access
Access Points
Technical Details
First Published
2015-03-04 08:14:27 UTC
Last Updated
2016-01-08 03:22:41 UTC
Content
Map and functionality enabling:
. configuration of data to create or edit territories;
. manual selection of polygons to include in a given territory;
. styling of polygons and territories;
. simple search of locations and filtering of territories.

Data includes user selected:
. base map layer for reference (Open Street Map), adjustable to user requirements;
. vector polygons representing extents of administrative boundaries (e.g. postcodes);
. optional attribute information about polygons to help in defining territories (e.g. population counts);
. optional trace-over layer (vector polygon data).
External Source Information
Additional Information
Publisher
Name: mapdeck.com
Pre:
Street number:
Street name:
Suburb:
City:
Postal code:
Administrative region:
Country:
Phone:
Fax:
Email: admin@mapdeck.com
Web: https://mapdeck.com
Social media: Blog: all-things-spatial.blogspot.com
Licence and Copyright
Primary Licence
Owner name:
mapdeck.com
Owner URL Link:
https://mapdeck.com
Licence type:
mapdeck.com standard licence
Licence URL Link:
https://mapdeck.com
Licence Description:
For use by subscribers only.
Secondary Licence
Owner name:
Owner URL Link:
Licence type:
Licence URL Link:
Licence Description:

External Information
Sales Area Management Tool overview
Description
Product description with examples of core functionality.
Sales Area Management Tools use cases
Description
Examples of tasks where SAMT can be very handy to use.