Product Information
Product Name
DigitalGlobe Terrain
Description
DigitalGlobe Terrain seamless basemap, curated by Mapbox, delivers a visually appealing terrain perspective. Shaded terrain with contours help guide you along the landscape, and OpenStreetMap reference vectors provide complete locational context.
Screenshot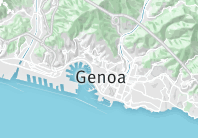 Key Properties
ISO Category
base map/imagery
Tags
topography, road map
Reference Territory

WD, World
Covered Region Name
World
Bounding Box
North: 78.0°
East: 179.999°
South: -78.0°
West: -179.999°

Reference Period
from:
to:
Access Points
Technical Details
First Published
2016-07-02 08:07:34 UTC
Last Updated
2016-07-19 03:34:39 UTC
Content
Shaded terrain with contours and OpenStreetMap reference vectors.
External Source Information
Additional Information
Publisher
Name: mapdeck.com
Pre:
Street number:
Street name:
Suburb:
City:
Postal code:
Administrative region:
Country:
Phone:
Fax:
Email: admin@mapdeck.com
Web: https://mapdeck.com
Social media:
Licence and Copyright
Secondary Licence
Owner name:
Owner URL Link:
Licence type:
Licence URL Link:
Licence Description: